2nd European Space Generation Workshop
Paris, France
---
[Accessibility] [Diplomacy] [Economy] [Exploration]
---
Welcome to the city of light where you can grow, learn and network
ESA Headquaters, Paris, France
24th - 25th March 2017
Hosted by:
The 2nd European Space Generation Workshop (2nd E-SGW) is a two-days regional workshop for university students and young professionals with a passion for space. It will be held in Paris, March 24-25, in conjunction with the IAF Spring Meetings that take place every year in the French capital. The city of light offers thus an ideal setting for the 2nd E-SGW, enlightening high‐level discussions and exchanges.

France has a been a spacefairing nation since the mid-60s, and is currently one of the largest contributors to the European Space Agency (ESA). ESA is headquartered in Paris next to several key space companies including Airbus Safran Launchers (ASL), Arianespace, Europropulsion, SNECMA and Intelsat. We are grateful to ESA for its kind support offering the venue at its headquarters.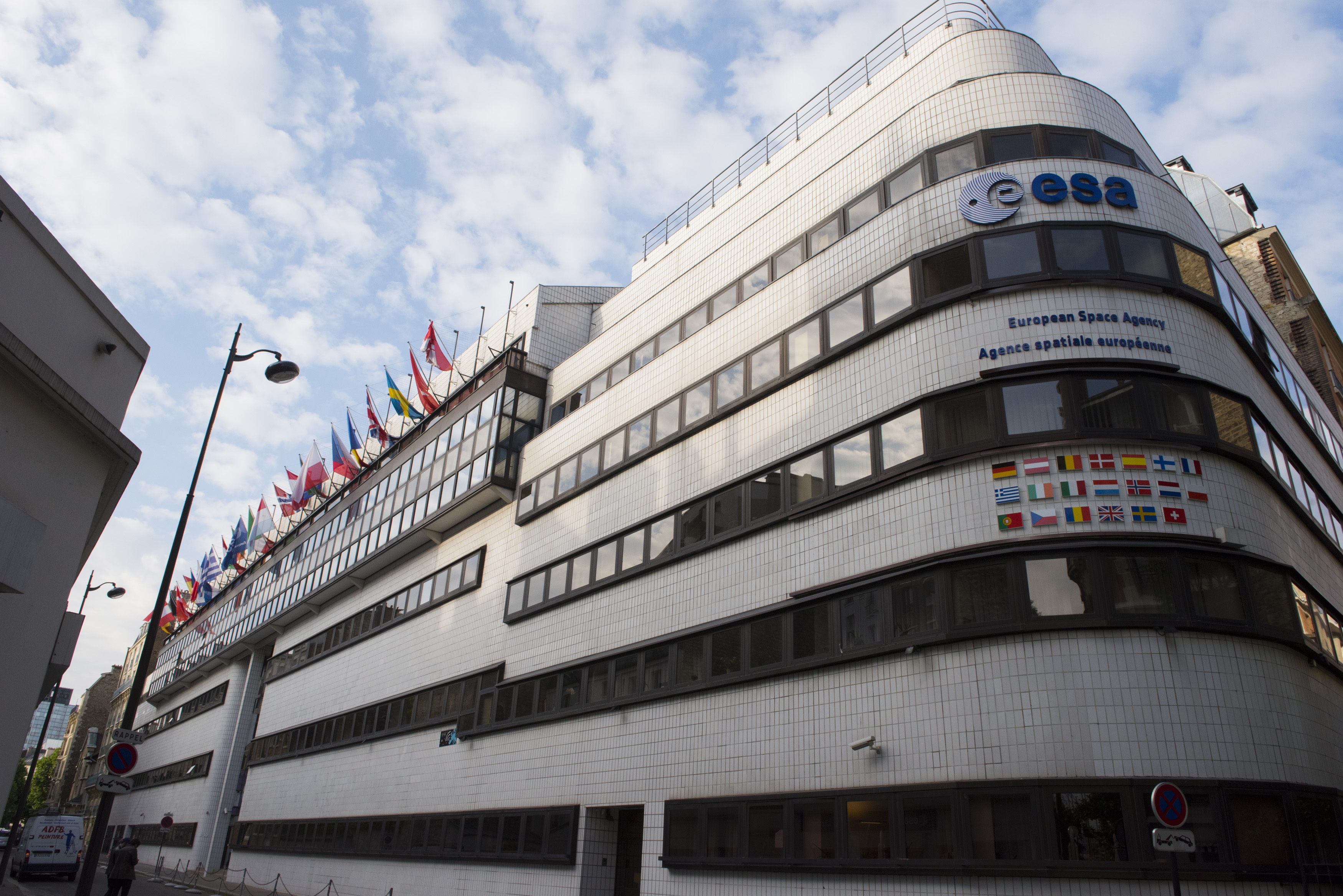 What is the 2nd E-SGW
---
Up to 100 delegates, mainly university students and young professionals under 35 years old in the European region, are expected to participate through a series of workshops, panels and guest presenters. This year E-SGW addresses its working groups related to the topics mentioned below:
| | |
| --- | --- |
| Space Economy: | Discussing the structure, its size, its contribution, its evolution to the space the global economy. |
| Space Accessibility: | Discussing the state of the market, upcoming changes and on going development in the launch sector. |
| Space Diplomacy: | Discussing the role, the use and the potential of space in international relationships. |
| Space Exploration: | Discussing the future of space exploration in term of destination, architecture and partnerships. |
Applications are CLOSED. Applicants have been asked to provide information on their experience in the space sector and their motivations for applying. Based on applicant's interest and prior experience, the E-SGW delegates have been selected and then assigned to one of the working groups. THE 2nd E-SGW IS SOLD OUT!

E-SGW is a unique opportunity for up and coming space sector leaders in the region to contribute their voice to the regional space sector policy. Additionally, E-SGW provides the optimal forum to network with other future, regional space leaders as well as to develop the necessary leadership and team collaborator skills to rise to the top.

By joining the next generation of space leaders, you'll get the the opportunity to network and to examine together critical questions that are facing the space and international community at large.
For any questions related to Delegates please contact: This email address is being protected from spambots. You need JavaScript enabled to view it.
2nd E-SGW Working Group Sponsors
---
2nd E-SGW Sponsors
---
2nd E-SGW Partners
---
 If you would like to contribute to E-SGW please contact us via This email address is being protected from spambots. You need JavaScript enabled to view it..